ADVANCED TREE REMOVAL
SERVICES – Mobile Site


231-590-8689, Robert Mummey — Owner & Operator
231-383-5364, Jeremiah McQuillen — Foreman



Address: 4070 Johnson Rd, Frankfort, MI, 49635



Web: www.AdvancedTreeRemoval.com
Mobile: m.AdvancedTreeRemoval.com


Serving Northwestern Michigan since 1978, we specialize in tight area takedowns, and offer a complete line of tree care, such as same-day service and 24-hour emergency storm service. We are also available for travel and custom tree work.






Same Day Service
Prompt • Courteous • Dependable
Done right – right now!


Now featuring aerial bucket services!

• Lot Clearing
• Radio Dispatched
• Fully Insured
• Land Management
• Tree Removal
• No Job Too Tough
• Wood Chipping
• Consulting Services
• Tree Trimming
• Tight Area Takedowns
• View Trimming
• 24-Hour Storm Service
• Free Estimates
• Over 30 Years Experience
• Custom Climbing
• Tight-space Stump Grinding
• Firewood and Mulch — delivered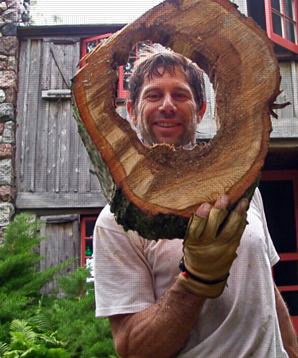 Beech wood fires are bright and clear,


If the logs are kept a year.



Chestnut's only good, they say,


If for long it's laid way.



Birch and fir logs burn too fast,


Blaze up bright and do not last.



Elm wood burns like a churchyard mould,


E'en the very flames are cold.



Poplar gives a bitter smoke,


Fills your eyes and makes you choke.



Apple wood will scent your room,


With and incense like perfume.



Oak and Maple if dry and cold,


Keep away the winter cold.



But ash wood wet and ash wood dry,


A king shall warm his slippers by.